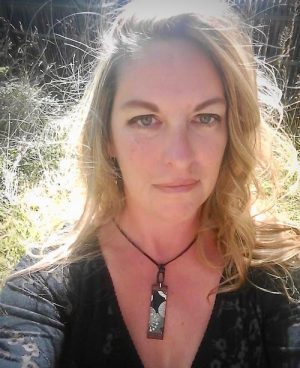 Tatiana Koch
Plein-air painting combines my love of the outdoors with my captivation of composition and color. I am always searching for scenes that tell a story, and Northern New Mexico is a treasure trove of places that speak of the relationship between the land and people. I hope to infuse my Plein-air pieces with not just a representation of a place but the essence of the place, and the feeling a scene evokes in me. To me, painting as about developing a solid technique in rendering form and contrast, but also about bringing emotion and spirit to what lies beneath the surface of a scene. I am drawn to scenes that speak of the mysteries of people and their stories of the past, and how the elements of nature affect various surfaces in the present. The magic of painting happens when I can quiet my mind and engage in a silent dialog with the land, its history, and people.
My mother created an atmosphere of creativity, so since I was a child I was drawing and painting with oil and watercolor. The awe of nature I bring to the canvas is due to my Father's influence, growing up in Denver, CO.
After receiving a BFA in Painting and Ceramics while living in Michigan in 1999, I discovered my passion was Plein air painting. I continued my art education in Florence, Italy at the Florence Academy of Art; here I learned vigorous old master techniques in drawing. Before leaving the country, I saw a show of the Taos Art Colony at the Snite Museum in South Bend Indiana. Walter Ufer and Martin Hennings work made a big impression on me and was part of my inspiration to move to Santa Fe in 2003. After painting and exhibiting in Santa Fe for years, I found my inspiration for landscapes pulling me farther north. In 2013, Taos became my new home and creative playground. I am fortunate to now live in Arroyo Hondo, with my twin boys Aiden and Leo.