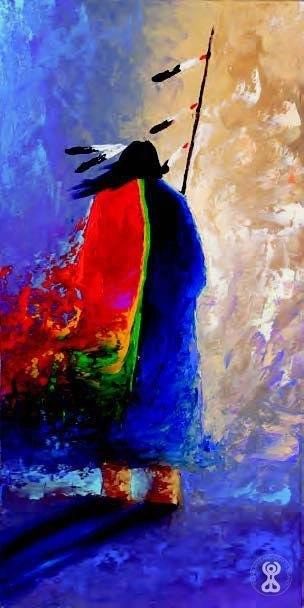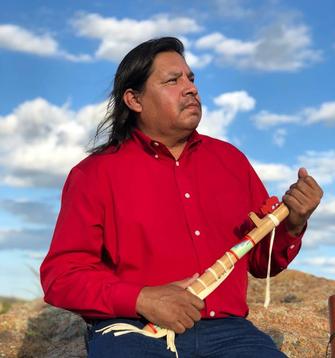 Timothy Tate Nevaquaya
Timothy Tate Nevaquaya is a Comanche artist, veteran, and minister from Apache, Oklahoma. He makes his studio in Tulsa.
He is the son of critically acclaimed Comanche artist and flutist, Doc Tate Nevaquaya.
Timothy's art career began at the foot of his father's drafting table, as a child. His art education included receiving direction from his father in the basic fundamentals of Native American art forms, as well as flute making and music composition.
These early experiences prepared him for his lifelong dance with Native American Art, Native American Courting Flute, as well Native American history and culture. As a youth he was witness to the master Southern Plains artist's from his father circle of friends.
Early in his career, he immersed himself in the history of the Comanche People through independent studies. He began painting in the flat two-dimensional style reminiscent of the Southern Plains artists before him.
Today, he is a contemporary artist, known for his signature use of movement and color in traditional Native American imagery.